"slow on high end machines"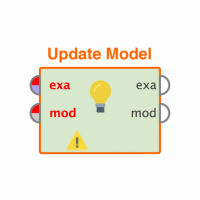 the_duckman
Member
Posts: 6
Contributor II
hi,

I have  bunch of data to process and after being generally happy with performance on a quad core system, but still needing more grunt I purchased 2 high end systems.

one is a 6 core amd 1090t
the other is the new 8 core intel thing (cost nearly $1000 for the cpu alone)

Both machines have 8gb of ram and both are running win 7 ultimate. The problem is they both tank at running rapid minder (the old quad core is faster). The same problem seems to occur (using the parallel plugin) I cannot get a good CPU utilization for feature selection, x-validation, a-nn, Knn etc. The intel is 12% max and the AMD is 18% max.

I never had this problem on the quad core vista box....
I feel like I have thrown away a lot of money as the machines stay almost idle.

Any ideas or advice would be much appreciated.
Tagged: