RapidMiner 9.7 is Now Available
Lots of amazing new improvements including true version control! Learn more about what's new here.
"Copy series operator does not deliver series to inner operators"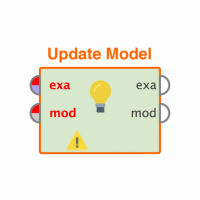 awchisholm
RapidMiner Certified Expert, Member
Posts: 458
&nbsp
&nbsp

Unicorn
Hello all,
I cannot get the "Copy Series Operator" to behave. In the attached process I am expecting to be able to extract something from the value series but whatever I do I get an error suggesting that there is no data being delivered to the inner operator within the copy series operator.
What am I doing wrong?

<?xml version="1.0" encoding="UTF-8" standalone="no"?>
<process version="5.0">
  <context>
    <input/>
    <output/>
    <macros/>
  </context>
  <operator activated="true" class="process" compatibility="5.0.11" expanded="true" name="Process">
    <process expanded="true" height="611" width="927">
      <operator activated="true" class="generate_data" compatibility="5.0.11" expanded="true" height="60" name="Generate Data" width="90" x="45" y="75">
        <parameter key="target_function" value="simple sinus"/>
        <parameter key="number_examples" value="1000"/>
        <parameter key="number_of_attributes" value="1"/>
      </operator>
      <operator activated="true" class="sort" compatibility="5.0.11" expanded="true" height="76" name="Sort" width="90" x="45" y="165">
        <parameter key="attribute_name" value="att1"/>
      </operator>
      <operator activated="true" class="select_attributes" compatibility="5.0.11" expanded="true" height="76" name="Select Attributes" width="90" x="45" y="255">
        <parameter key="attribute_filter_type" value="subset"/>
        <parameter key="attributes" value="att2|att1"/>
        <parameter key="invert_selection" value="true"/>
        <parameter key="include_special_attributes" value="true"/>
      </operator>
      <operator activated="true" class="transpose" compatibility="5.0.11" expanded="true" height="76" name="Transpose" width="90" x="45" y="345"/>
      <operator activated="true" class="series:process_series" compatibility="5.0.2" expanded="true" height="76" name="Process Series" width="90" x="313" y="255">
        <parameter key="start_attribute" value="att_1"/>
        <parameter key="end_attribute" value="att_1000"/>
        <process expanded="true" height="458" width="945">
          <operator activated="true" class="series:copy_series" compatibility="5.0.2" expanded="true" height="60" name="Copy Series (2)" width="90" x="313" y="30">
            <parameter key="keep_only_last" value="false"/>
            <process expanded="true" height="637" width="945">
              <operator activated="true" class="series:extract_average" compatibility="5.0.2" expanded="true" height="60" name="Extract Average (3)" width="90" x="427" y="30"/>
              <connect from_port="series 1" to_op="Extract Average (3)" to_port="series"/>
              <connect from_op="Extract Average (3)" from_port="series" to_port="series 1"/>
              <portSpacing port="source_series 1" spacing="0"/>
              <portSpacing port="source_series 2" spacing="0"/>
              <portSpacing port="sink_series 1" spacing="0"/>
              <portSpacing port="sink_series 2" spacing="0"/>
            </process>
          </operator>
          <connect from_port="series" to_op="Copy Series (2)" to_port="series"/>
          <connect from_op="Copy Series (2)" from_port="series" to_port="series"/>
          <portSpacing port="source_series" spacing="0"/>
          <portSpacing port="source_input 1" spacing="0"/>
          <portSpacing port="sink_series" spacing="0"/>
        </process>
      </operator>
      <connect from_op="Generate Data" from_port="output" to_op="Sort" to_port="example set input"/>
      <connect from_op="Sort" from_port="example set output" to_op="Select Attributes" to_port="example set input"/>
      <connect from_op="Select Attributes" from_port="example set output" to_op="Transpose" to_port="example set input"/>
      <connect from_op="Transpose" from_port="example set output" to_op="Process Series" to_port="example set"/>
      <connect from_op="Process Series" from_port="example set" to_port="result 1"/>
      <portSpacing port="source_input 1" spacing="0"/>
      <portSpacing port="sink_result 1" spacing="0"/>
      <portSpacing port="sink_result 2" spacing="0"/>
    </process>
  </operator>
</process>


regards
Andrew
Tagged: