"Copy series operator does not deliver series to inner operators"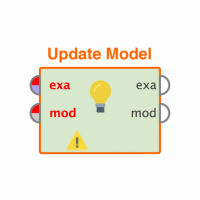 awchisholm
RapidMiner Certified Expert, Member
Posts: 458
Unicorn
Hello all,
I cannot get the "Copy Series Operator" to behave. In the attached process I am expecting to be able to extract something from the value series but whatever I do I get an error suggesting that there is no data being delivered to the inner operator within the copy series operator.
What am I doing wrong?

<?xml version="1.0" encoding="UTF-8" standalone="no"?>
<process version="5.0">
  <context>
    <input/>
    <output/>
    <macros/>
  </context>
  <operator activated="true" class="process" compatibility="5.0.11" expanded="true" name="Process">
    <process expanded="true" height="611" width="927">
      <operator activated="true" class="generate_data" compatibility="5.0.11" expanded="true" height="60" name="Generate Data" width="90" x="45" y="75">
        <parameter key="target_function" value="simple sinus"/>
        <parameter key="number_examples" value="1000"/>
        <parameter key="number_of_attributes" value="1"/>
      </operator>
      <operator activated="true" class="sort" compatibility="5.0.11" expanded="true" height="76" name="Sort" width="90" x="45" y="165">
        <parameter key="attribute_name" value="att1"/>
      </operator>
      <operator activated="true" class="select_attributes" compatibility="5.0.11" expanded="true" height="76" name="Select Attributes" width="90" x="45" y="255">
        <parameter key="attribute_filter_type" value="subset"/>
        <parameter key="attributes" value="att2|att1"/>
        <parameter key="invert_selection" value="true"/>
        <parameter key="include_special_attributes" value="true"/>
      </operator>
      <operator activated="true" class="transpose" compatibility="5.0.11" expanded="true" height="76" name="Transpose" width="90" x="45" y="345"/>
      <operator activated="true" class="series:process_series" compatibility="5.0.2" expanded="true" height="76" name="Process Series" width="90" x="313" y="255">
        <parameter key="start_attribute" value="att_1"/>
        <parameter key="end_attribute" value="att_1000"/>
        <process expanded="true" height="458" width="945">
          <operator activated="true" class="series:copy_series" compatibility="5.0.2" expanded="true" height="60" name="Copy Series (2)" width="90" x="313" y="30">
            <parameter key="keep_only_last" value="false"/>
            <process expanded="true" height="637" width="945">
              <operator activated="true" class="series:extract_average" compatibility="5.0.2" expanded="true" height="60" name="Extract Average (3)" width="90" x="427" y="30"/>
              <connect from_port="series 1" to_op="Extract Average (3)" to_port="series"/>
              <connect from_op="Extract Average (3)" from_port="series" to_port="series 1"/>
              <portSpacing port="source_series 1" spacing="0"/>
              <portSpacing port="source_series 2" spacing="0"/>
              <portSpacing port="sink_series 1" spacing="0"/>
              <portSpacing port="sink_series 2" spacing="0"/>
            </process>
          </operator>
          <connect from_port="series" to_op="Copy Series (2)" to_port="series"/>
          <connect from_op="Copy Series (2)" from_port="series" to_port="series"/>
          <portSpacing port="source_series" spacing="0"/>
          <portSpacing port="source_input 1" spacing="0"/>
          <portSpacing port="sink_series" spacing="0"/>
        </process>
      </operator>
      <connect from_op="Generate Data" from_port="output" to_op="Sort" to_port="example set input"/>
      <connect from_op="Sort" from_port="example set output" to_op="Select Attributes" to_port="example set input"/>
      <connect from_op="Select Attributes" from_port="example set output" to_op="Transpose" to_port="example set input"/>
      <connect from_op="Transpose" from_port="example set output" to_op="Process Series" to_port="example set"/>
      <connect from_op="Process Series" from_port="example set" to_port="result 1"/>
      <portSpacing port="source_input 1" spacing="0"/>
      <portSpacing port="sink_result 1" spacing="0"/>
      <portSpacing port="sink_result 2" spacing="0"/>
    </process>
  </operator>
</process>


regards
Andrew
Tagged: