🎉 🎉. RAPIDMINER 9.8 IS OUT!!! 🎉 🎉
RapidMiner 9.8 continues to innovate in data science collaboration, connectivity and governance
DBScan epsilon parameter cannot be logged with version 5.1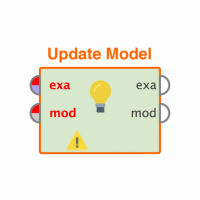 awchisholm
RapidMiner Certified Expert, Member
Posts: 458
&nbsp
&nbsp

Unicorn
edited November 2018
in Help
Hello all,
I'm trying to investigate how DBScan behaves as eplison and min_points are varied but I noticed warnings when the process attempts to log the min_points parameter of the DBScan operator.
"No such parameter in 'com
[email protected]
1bfa971b"
And sure enough, there are missing values in the log output.
I just upgraded to 5.1 and I'm fairly sure this worked with the last 5.0 version.
I'm working on a macro driven workaround which I will post when I get it working.
regards
Andrew