Creating ExampleSet from WVTInputList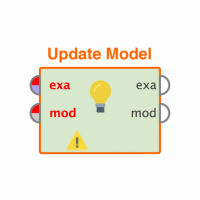 Legacy User
Member
Posts: 0
Newbie
edited November 2018
in Help
Hello,
I have build a WVTInputList (as described in the tutorial) and created WordVector and WordLists.

Now I want to compare (similarity) the input documents, so I need an ExampleSet. It seems that I can use com.rapidminer.operator.TextInputOperator for "creating an ExampleSet from a collection of texts" (javadoc). But the documentation doesn't describe how to use this class.

So how do I get an ExampleSet from a WVTInputList or a list of WordVectors?