🎉&nbsp🎉&nbsp&nbsp&nbspRAPIDMINER 9.5 BETA IS OUT!!!&nbsp&nbsp&nbsp🎉&nbsp🎉
GRAB THE HOTTEST NEW BETA OF RAPIDMINER STUDIO, SERVER, AND RADOOP. LET US KNOW WHAT YOU THINK!
🦉&nbsp🎤&nbsp&nbsp&nbspRapidMiner Wisdom 2020 - CALL FOR SPEAKERS&nbsp&nbsp&nbsp🦉&nbsp🎤
We are inviting all community members to submit proposals to speak at Wisdom 2020 in Boston.
Whether it's a cool RapidMiner trick or a use case implementation, we want to see what you have.
Form link is below and deadline for submissions is November 15. See you in Boston!
"Where are plugins for RapidMiner Studio stored"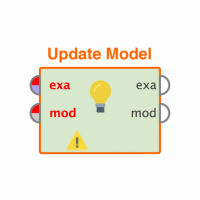 User13
Member
Posts: 155
&nbsp

Guru
RapidMiner Studio stores plugins installed via the marketplace from within RapidMiner Studio in the .RapidMiner/managed folder in the user home directory. You can install new plugins via the marketplace inside the application or by copying the plugin into the lib/plugins folder in your RapidMiner Studio installation directory. To uninstall a plugin, go to "View" -> "Manage Extensions" and select the red 'X' to remove it.

Note that to uninstall a plugin installed from the marketplace manually, the extensions.xml inside the folder has to be updated as well by removing the

<extension> ... </extension>

element for said extension.