RapidMiner 9.8 Beta is now available
Be one of the first to get your hands on the new features. More details and downloads here:
Leaning Mathematical Function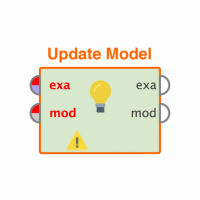 Ghostrider
Member
Posts: 60
&nbsp

Maven
edited November 2018
in Help
Say I have a set of values that describe the function f(x,y)=z.  What would be the best learning algorithm for predicting other values of the function values (not necessarily learning the function's expression)?  I guess basically this is a multi-variable regression problem.