🎉 🎉 RAPIDMINER 9.10 IS OUT!!! 🎉🎉
Download the latest version helping analytics teams accelerate time-to-value for streaming and IIOT use cases.
"getting started with text-mining"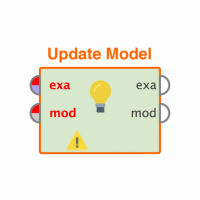 Legacy User
Member
Posts: 0
Newbie
Hi,
I want to take a look at the text-mining part of the rapid miner. I am evaluating some products as part of a case study about text-mining.
So what I want to do is:
to get data input from file/web (I did this with the input and the crawler)
to get the feature extraction running -> I can excract here some entities, right?
to get the english stop word filter running
I don´t know why but the feature extraction  doesn´t work with the text I´m using for my input. Can you give me or show me a quick tutorial how to use these things?
Thanks a lot!
Benjamin
Tagged: