🎉 🎉 RAPIDMINER 9.10 IS OUT!!! 🎉🎉
Download the latest version helping analytics teams accelerate time-to-value for streaming and IIOT use cases.
Working with SPSS & RapidMiner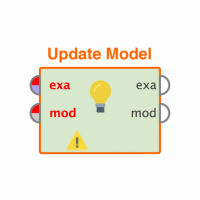 JEdward
RapidMiner Certified Analyst, RapidMiner Certified Expert, Member
Posts: 574
&nbsp
&nbsp

Unicorn
edited November 2018
in Help
Hi all,

I was wondering if it is possible to work with a combination of SPSS & RapidMiner. 
Is it possible to create a model in SPSS and then export it with PMML (or another format) and then open this model into RapidMiner to be worked on, or vice versa? 

It would certainly save time without having to rebuild historically created models from scratch in RM & could also enable colleagues using the different systems to collaborate.