help about rapidminner analysis & design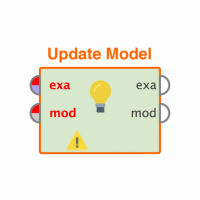 marwa-gamal
Member
Posts: 1
Contributor I
edited November 2018
in Help
Hi There,

we are group of Computer Science Students, our Graduation Project about Data Mining,
and we are lucky to find an OpenSource Application like yours(RapidMiner)
as it has a lot of awesome features, we are trying to know how to implement these features in our's Application

so we hope to get Answers about our Q+?

1 - is there any documented papers about the analysis and design of RapidMiner?
2 - *How is the Application can deal with different Databases?
3 - if there is a target format that should the input data converted to it, what is that format ?
4 - how the input data can be validated before processing it ??

Thanks in Advance..