Change Atribute Role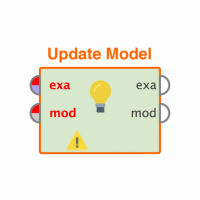 Wolfsburg2011
Member
Posts: 40
Maven
edited November 2018
in Help
Hi,
I am tatal new to Rapid miner. I want to know,
1- how can I change the Role of my Attribute after it is importet  in my Repository?
2- If I want to compare two Attribute together, what do I do? for Example, In Histogram , I want to have ID in Y axis and Card-Status in X axis, so I can  Compare both attribute together.
Thanks a lot for your Help.
Best regards.