Lion OS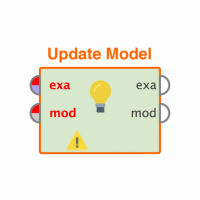 julien_courbat
Member
Posts: 2
Contributor I
edited November 2018
in Help
Hey rapidminers!

Not sure if its the right place to post that..So sorry in advance if not.

I used rapidminer for the last couple of month and i must say i have been pretty impressed so far. Nevertheless, i m running it on a mac and since upgarding to Lion last week, i  m not able to launch rapidminer anymore. When launching from the terminal, i get an error type :

WARNING: Cannot load images for welcome screen. Using empty welcome screen... (WelcomeScreen.<clinit>())
Exception in thread "main" java.lang.reflect.InvocationTargetException

Could you tell me and if there is a way (other then downgrading my OS) to make it work.

PS i know the java environnement is not install by default on Lion, that is not the problem in this case


Danke

j.