RapidMiner 9.7 is Now Available
Lots of amazing new improvements including true version control! Learn more about what's new here.
Retrieving remote file (CSV or XLS) from a website to use as example.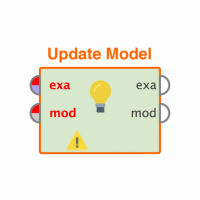 youngmoneyclub
Member
Posts: 1
Contributor I
This might be more in line with a feature request, but here we go - With the proliferation of services like EditGrid, is it possible to have Rapid Miner access an Excel file that is at
http:// 
; as opposed to somewhere on your computer?