🦉&nbsp🎤&nbsp&nbsp&nbspRapidMiner Wisdom 2020 - CALL FOR SPEAKERS&nbsp&nbsp&nbsp🦉&nbsp🎤
We are inviting all community members to submit proposals to speak at Wisdom 2020 in Boston.
Whether it's a cool RapidMiner trick or a use case implementation, we want to see what you have.
Form link is below and deadline for submissions is November 15. See you in Boston!
"Why does RapidMiner Studio fail to start on Mac OS"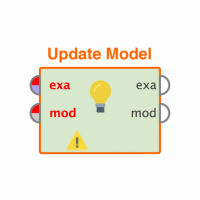 User13
Member
Posts: 155
&nbsp

Guru
Problem:
RapidMiner Studio 6.x depends on the Java programming language version 7 which the user has to install himself. This in turn requires at least Mac OS 10.7.3 or newer.
Solution:

For downloading and installing Java 7, see the following article:
"What is Java and how do I install it?"


If you have Java 6 and 7 installed in parallel, make sure you are using the correct one. To that end, open a terminal and type


      java -version
    
Java 7 will report a version number of 1.7.0. You can then start RapidMiner Studio 6 by just double-clicking "RapidMiner Studio.app". If that fails, try running RapidMiner-Studio.sh from a terminal. If you see the error message "Unsupported major.minor version 51.0", this means that you are still using Java 6.