YAGGA and YAGGA2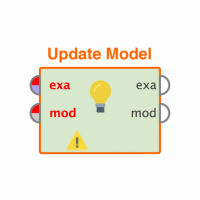 danjeharry
Member
Posts: 20
Maven
edited November 2018
in Help
Sorry I just realized this is the forum for RapidNet. I can't seem to move/delete this post though.

Hey all,

I've been having some issues with YAGGA and YAGGA2 when trying to generate attributes. With YAGGA, one issue is that sometimes i get NANs for the operator "-", which is highly surprising as all my attributes are reals, and not terribly large. Perhaps somewhere in the construction they are exceeding the limits for doubles? Should I use some sort of normalization to avoid this issue?

Secondly, with YAGGA2, when I run it on the same data in the same process as YAGGA, I get a bunch of cannot generate attribute starting from gensym99 onward. I get a bunch of error messages, my computer slows then crashes. Not sure what it is as my process seems to work with YAGGA?

Any thoughts would be great. Thanks.