Should I give up yet?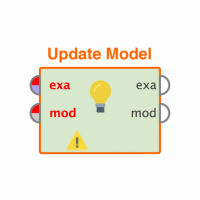 Legacy User
Member
Posts: 0
Newbie
edited November 2018
in Help
Hi everyone,

I'm very interested in datamining using rapidminer, though, I feel that I am ready to give up. I'm enjoying learning rapidminer (I've seen some excellent blogs/videos), but I'm just not a stats guy or statistician by any means... I think I know the basics but in no way feel that I can actually run/solve business scenarios and present to the boss.  

Many videos are great in showing "how to use" rapidminer, however, I haven't seen much by way of explaining the scenario results, or the statistics behind arriving at the results.  

Q: how much of a statistician must one be to apply business scenarios to rapidminer?  I've reviewed several stats books, but just seem overwhelming.

Any suggestions, comments, directions would be much appreciated.  

Sal.