"normalizing error (works backwards in workflow??)"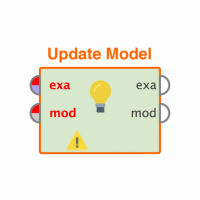 michaelhecht
Member
Posts: 89
Guru
Hello,

I have a workflow which starts with a

1. Excel file reader
2. then selects attributes
3. then send the original data to a CSV writer
4. and the selected attributes to a normalizer for further processing.

If I now run the workflow and have a look to the written csv file, all "real" columns are normalized despite the normalizer is applied after sending the data to the CSV writer. This is really strange.

So - what can I do to store the original data?


Tagged: