Problems with Linear Regression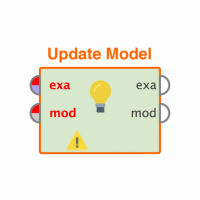 majotecita
Member
Posts: 10
Contributor II
Hi,

I'm integrating RapidMiner with BizAgi through a Web Service.
In RapidMiner the process finished successfully; but when I use the Web Service I have this problem:

Feb 02, 2012 4:52:35 PM com.rapidminer.tools.WrapperLoggingHandler logWarning
WARNING: LinearRegression: The number of regular attributes of the given example set does not fit the number of attributes of the training example set, training: 0, application: 21

Can you please help me???
I don't know why it's working in RapidMiner but not in WS.

Thanks!
Tagged: