Neural Networks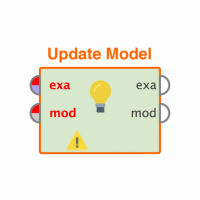 vaishaks89
Member
Posts: 6
Contributor II
Dear All,
I am using neural networks in rapid miner. What kind of data can be used with neural networks?
I have a data in the form of a table shown below
Admin-region  Admin-Team  Invoice-value  Sector            Organization             Paid-band
Region 1           Team 1            30$               Medical            Sam medicals             Within 30-50 days
Region 2            Team 2            500$            Healthcare        NHS                            Within 0-30 days
A company which performs service to its customers will be generating an invoice. This invoice will normally be paid by customers in say
0-30 days 30-50 days 50-80 days and so on.
1) Is this type of data suitable for neural network? I  doubt because as far as I know neural nets use neumeric data.

2) If we have 10 customers it must be able to  tell that 4 customers will be paying lately
customer 1 will take 0-30 days
customer 2 will take 50-60 days and so on.