Mining websites - how do I get started?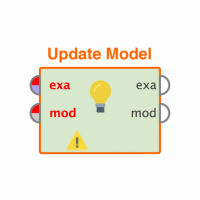 Basswanker
Member
Posts: 1
Contributor I
edited November 2018
in Help
Hi all - I am a newbie to this, but I do hope that you are able to clarify a few things for me, and hopefully get me started. Any help is appreciated. The solution that I am looking for is one where I am able to automatically crawl a forum for specific words and then log the data connected. If as an example I would like to harvest all topics or comments in this that mentions the word "windows" in connection with "blue screen" and then automatically log the URLs, the user names, date of entry, etc.

Would Rapidminer be the right tool for this?

If yes, how do I get started - if no, what would you recommend instead?

Hope to hear from you.

Best,
Allan.
Tagged: