Using SOM as a clustering Operator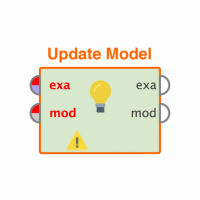 siamak_want
Member
Posts: 98
Contributor II
edited November 2018
in Help
Hi all,

Nowadays,  I have found SOM network (Self-Organizing Map) very efficient for text clustering (according to several valid publications), So I'm about to use it for document clustering with RM. but suddenly I found a strange fact:
                                      "SOM operator has been considered as a visualization operator in RM, not as a clustering operator"
Now, wthe question is that: Can I utilize the current visualization SOM algorithm for developing my own clustering SOM operartor? (I have bought the mannual and so I am familiar with extending rapidminer 5.0)

Anay idea would be greatly appreciated.

Tagged: