🎉 🎉 RAPIDMINER 9.10 IS OUT!!! 🎉🎉
Download the latest version helping analytics teams accelerate time-to-value for streaming and IIOT use cases.
"Read Sparse operator has problem with Weka-based operators"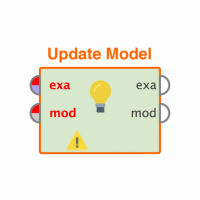 siamak_want
Member
Posts: 98
Contributor II
Hi forum,

I have just designed a simple process which a "Read Sparse" operator delivers the data to a weka hierarchical clustering operator (W-HierarchicalCluster). In runtime, I see an error which says that, the array bound is out of the expected range. My dataset has 2000 columns but RM wants to access columns 2001 !!!.
I am really familiar with read "sparse operator" and I have used it always with RM original operators without any problem. but Now I just need to use it with WEKA HierarchicalClustering operator. The strange thing is that I have no problem with using the same Read Sparse operator with an original RM clusterer like KMEans(Fast).

Any help on this issue will be greately appreciated.
Tagged: