RAPIDMINER 9.7 BETA ANNOUNCEMENT
The beta program for the RapidMiner 9.7 release is now available. Lots of amazing new improvements including true version control!
"leave_one_out_performance_problem"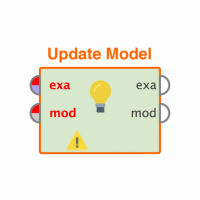 bojansimoski
Member
Posts: 2
Contributor I
Hello guys,
so i'm using X-validation for my analysis and i have one question about interpreting the results i have from the performance operator.. So for the accuracy of the classifier i have something like : accuracy: 65.38% +/-  36.08% ; And my question is about the second argument i have here : 36.08% ... What is this? And how is computed ? I need to mention that i use leave one out technique ..
Many Thanks!!
Tagged: