🦉&nbsp🎤&nbsp&nbsp&nbspRapidMiner Wisdom 2020 - CALL FOR SPEAKERS&nbsp&nbsp&nbsp🦉&nbsp🎤
We are inviting all community members to submit proposals to speak at Wisdom 2020 in Boston.
Whether it's a cool RapidMiner trick or a use case implementation, we want to see what you have.
Form link is below and deadline for submissions is November 15. See you in Boston!
"leave_one_out_performance_problem"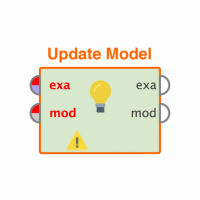 bojansimoski
Member
Posts: 2
Contributor I
Hello guys,
so i'm using X-validation for my analysis and i have one question about interpreting the results i have from the performance operator.. So for the accuracy of the classifier i have something like : accuracy: 65.38% +/- 36.08% ; And my question is about the second argument i have here : 36.08% ... What is this? And how is computed ? I need to mention that i use leave one out technique ..
Many Thanks!!
Tagged: