User-specification of decision tree model possible?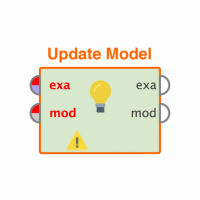 tennenrishin
Member
Posts: 177
&nbsp

Maven
edited August 2019
in Help
Is there a way to construct/specify a decision tree from user-specification, rather than inducing it from data?

Background:
I am generating a report for each node in a folder-tree (parsed by a process that recurses via Execute Process). Each node (folder) represents a different decision tree that needs to be tested on the input data, and therefore first constructed. The exact tree is known in each case; it just needs to be made into a model that can be applied and reported etc.
Tagged: