RapidMiner 9.7 is Now Available
Lots of amazing new improvements including true version control! Learn more about what's new here.
Issues of generating PDF file from Performance Operator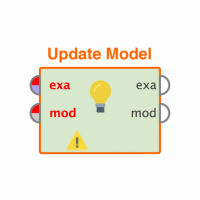 huaiyanggongzi
Member
Posts: 39
Contributor II
edited November 2018
in Help
I used operator "Performance" to conduct the performance analysis for a classification problem. I would like to generate a PDF report for the confusion matrix, AUC plot, etc. I tried several approaches, connecting "performance" with "generate report' and then "report", or "write performance". Neither approach works. The error message can be either "no pages added" or the generated pdf file just cannot be opened at all. Is there a workable approach to generate pdf file from the performance vector?