"Importing data from UCL Machine Learning Repository"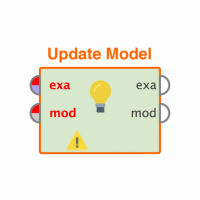 DrSnuggels
Member
Posts: 4
Contributor I
Hi!
I'm quite new to RapidMiner and want, for a start, import some of the data sets from the UCL Machine Learning Repository at
http://archive.ics.uci.edu/ml/
. As I'm guessing from the RapidMiner documentation, these data sets seem to be in some sort of C4.5 format (at least they come with .data and .names files). But when I use the c45-importer, I always get errors like
: Line 1: the number of tokens in each line must be the same as the number of attributes (15), was: 10
Has anyone a hint for me how to import these files, resp. how I would have to alter them? Any help is welcome.
Greetings, Marius
Tagged: