Can I create stacked histograms?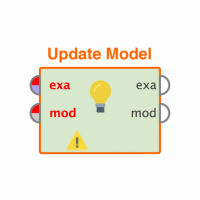 ChrisNelson
Member
Posts: 11
Contributor II
edited November 2018
in Help
I have data from multiple sources that I'd like to display on one histogram but use color to indicate the source.  If source A has data for 1 and 5 and 6 and source B has data for 1 and 3 and 4, and C has data for 5 and 10, I'd like to see 1 have a bar for A in one color and a bar for B in another color, 3 and 4 have bars for B, 5 have a bar for A and C, and 10 have a bar for C.  I'd like them stacked so that the overall height is the total count but I can see which sources made up each bin.  The Histogram Color seems like it might do what I want but it looks weird to me.  I see overlapping bars of varying width rather than stacked bars.  Am I missing some option?