🥳 RAPIDMINER 9.9 IS OUT!!! 🥳
The updates in 9.9 power advanced use cases and offer productivity enhancements for users who prefer to code.
[SOLVED]The prediction score are different between the Rapidminer and Libsvm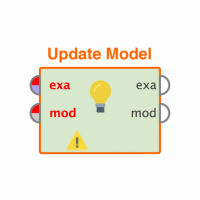 huaiyanggongzi
Member
Posts: 39
Contributor II
edited November 2018
in Help
I ran the SVM classification using both Rapidminer and Libsvm against the same data set. In the rapidminer, I also used the libsvm implementation. The document processing scheme and svm parameter setting are exactly the same for both experiment. However, the generated score are different. Are there any possible reasons to cause this kind of different?