bug - can't import database table after putting a password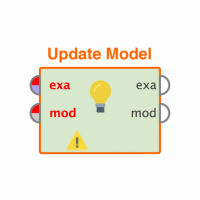 lovefinearts198
Member
Posts: 6
Contributor II
edited November 2018
in Help
Hello,

I am meeting a problem since i have put a mysql password for my local repository.

Without password, it was working well, i could import my database.
I had to put a password for remote access.
Since then, i can't import anything on rapidminer, the 'import database' window opens, my connection parameters are right and entered, but nothing happens when i click on "next" or "test connection", as if the controller does nothing after clicking on it, whereas the "test connection" button works when i create the connection.

I use rapidminer -v 5.2.008.

I tried reinstalling rapidminer but nothing change...

If anyone have met the same problem or have a solution, i'd be thankfull.