Discretize by Entropy not working properly?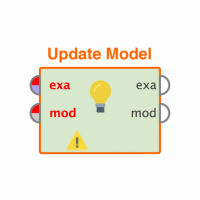 miguelbiron
Member
Posts: 1
Contributor I
edited November 2018
in Help
Hello,
I'm doing some experimental tests on the capabilities of this software, which is apparently really great for datamining tasks, and I'm encountering a problem when using the "Discretize by Entropy" operator. Using the Iris Database, I apply the latter function and get that the two most powerful features, namely "Petal Width" and "Petal Length" (called "a3" and "a4" in the sample database that comes with Rapidminer), get erased by this operator as "useless atributes". This is nonsense (or I'm really missing something), since those attributes get selected by any method of attribute selection, or like i did, using "Decision Tree" operator, they are the only ones used on the resulting tree.
I looked all over the forum and googled, but couldn't find the answer. Interestingly, Weka uses a similar procedure called "Discretize", and it works great, but sadly it doesn't come with the implementation Rapidminer has.
Thanks, and sorry for the poor english...
P.S: this is the XML code of the procedure i'm experimenting with
<?xml version="1.0" encoding="UTF-8" standalone="no"?>
<process version="5.2.008">
  <context>
    <input/>
    <output/>
    <macros/>
  </context>
  <operator activated="true" class="process" compatibility="5.2.008" expanded="true" name="Process">
    <process expanded="true" height="386" width="614">
      <operator activated="true" class="retrieve" compatibility="5.2.008" expanded="true" height="60" name="Retrieve" width="90" x="45" y="30">
        <parameter key="repository_entry" value="//Samples/data/Iris"/>
      </operator>
      <operator activated="true" class="multiply" compatibility="5.2.008" expanded="true" height="94" name="Multiply" width="90" x="179" y="120"/>
      <operator activated="true" class="decision_tree" compatibility="5.2.008" expanded="true" height="76" name="Decision Tree" width="90" x="375" y="155"/>
      <operator activated="true" class="discretize_by_entropy" compatibility="5.2.008" expanded="true" height="94" name="Discretize" width="90" x="380" y="30">
        <parameter key="attributes" value="lapiz|peo|"/>
      </operator>
      <connect from_op="Retrieve" from_port="output" to_op="Multiply" to_port="input"/>
      <connect from_op="Multiply" from_port="output 1" to_op="Discretize" to_port="example set input"/>
      <connect from_op="Multiply" from_port="output 2" to_op="Decision Tree" to_port="training set"/>
      <connect from_op="Decision Tree" from_port="model" to_port="result 3"/>
      <connect from_op="Discretize" from_port="example set output" to_port="result 2"/>
      <connect from_op="Discretize" from_port="original" to_port="result 1"/>
      <portSpacing port="source_input 1" spacing="0"/>
      <portSpacing port="sink_result 1" spacing="0"/>
      <portSpacing port="sink_result 2" spacing="0"/>
      <portSpacing port="sink_result 3" spacing="0"/>
      <portSpacing port="sink_result 4" spacing="0"/>
    </process>
  </operator>
</process>