"How do I start RapidMiner Studio without GUI in command line mode"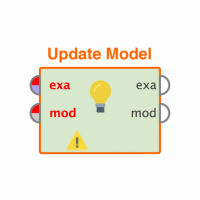 User13
Member
Posts: 155
Guru
RapidMiner Studio comes with a command line version which can be used to execute processes from the command line or from batch files (Windows). To do so, you need to have saved a working RapidMiner process in your repository. You can then open the command line, navigate to your RapidMiner Studio installation folder, and go to the scripts subfolder. Call the rapidminer-batch.bat / rapidminer-batch.sh file (.bat on Windows, otherwise .sh) and pass the absolute repository location of your process as an argument. See the following example to execute the process called "Testprocess" in the default "Local Repository" on Windows:

Rapidminer-batch.bat "//Local Repository/Testprocess"

Using Store and Retrieve operators inside such a process provides a good basis for automation of process execution. For further automation and much greater flexibility, the usage of RapidMiner Server is necessary.