"[SOLVED] Performance Operator Evaluation - Mathematics / Derivation"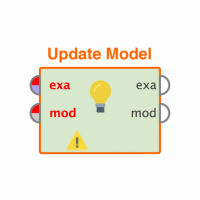 jaysunice3401
Member
Posts: 6
Contributor II
Would someone be able to enlighten me on the mathematics behind some of the performance evaluation metrics and/or point me to a nice resource/website?  Specifically, if I am using a Performance (Classification) Operator, I would like to know how the following are derived:
Accuracy: specifcially, the +/- %
The difference between the mikro percentages and the given percentages
Classification Error vs. Relative Error vs. Root Mean Squared Error
How/Why the +/- % for Accuracy, Weighted Mean Recall, and Classification Error are different and why
Thank you.
Jason
Tagged: