Installing R Extension on Mac OS X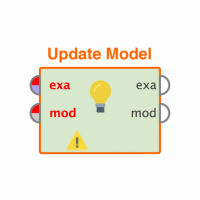 dranammari
Member
Posts: 13
Contributor II
edited November 2018
in Help
Hello,

I have successfully installed both RapidMiner and R on my Macbook Pro laptop having Mountain Lion Mac OS X. I now need to add the R extension to RapidMiner. My R version is 2.15. When I add the R extension and restart RapidMiner, the instructions window that appears does not show instructions for Mac OS X. It shows only instructions for Windows / Linux OS. These instructions do not fit Mac OS X in some steps. For example in step number 3, there is no  <R installation directory>/bin in the Mac OS X directory structure because R is installed as a Mac package (R64.app)

I highly appreciate having complete instructions for installing the R extension on the Mac OS X version of RapidMiner.

Many thanks in advance.