multidimensional text mining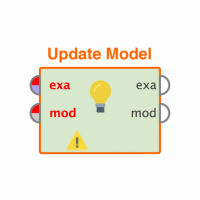 anahochmanova
Member
Posts: 3
Contributor I
edited November 2018
in Help
Hi! I'm trying to find some way to find relationships in text files, I have 150 text files, but each of them is written using 3 different criteria so I have 450 text files in total. For each letter in each  word I have 3 different representations.
Also each of the 150 text files is labeled meaning that I have for each file a category (A,
.
I need to find relationships involving the words, like association rules and some way to build a model for classification like a decision tree.
Is there some way to try to take advantage of the 3 different representations? I could build a model for each of them but don't know how to represent the 3 of them simultaneously.
My texts are not in any language, they are not words, I have just sequences of letters and each letter can take 3 different values.
Sorry if this is confusing, please ask me to try to explain it better..
Best
Ana