🎉 🎉 RAPIDMINER 9.10 IS OUT!!! 🎉🎉
Download the latest version helping analytics teams accelerate time-to-value for streaming and IIOT use cases.
Extracting data and learning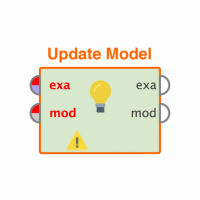 Legacy User
Member
Posts: 0
Newbie
edited November 2018
in Help
Hello!

What we got are mostly text which consist out of customer opinions. For example a customer writes "...bla bla and I had a problem with the credit card thing...". This information is stored in different databases - for example excel and sorted in parts like "problems with paying", "problems with webpage".
So what we wanted to do is getting more information out of the user opinions. For that we can read all of them or maybe we can data mine them.
But how? How can I tell a software, that all "problem with payment" should also be sorted by "all problem with payment" that have the word "credi" inside - to get all credit card problems, and also sorted by all problems with the word "paypal" inside to get all paypal problems.

Do you know what I mean? By seeing that I have 500 problems with payment I cannot be sure if this is 499 credit card problems and 1 paypal or 499 paypal and 1 credit card. I have to read them all.
In my opinion one way could be to tell the software to sort by "credit" + "credit card" + "visa" + "american express" to maybe get all problems regarding a credit card.

I have a lot of information (8.000 a month) but I cannot read them all. I have to sort them, data mine them, whatever!
Any good idea please? I was able to get the excel thing into rapid miner. But then I am stuck. What do I have to do? Or is rapidminer the wrong tool for something like that?

Kind regards
Michael E.