"Exception: java.lang.ArrayIndexOutOfBoundsException"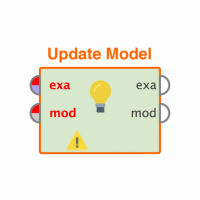 bistoon_mf
Member
Posts: 3
Contributor I
Hello there,

I am using RM for a simple text clustering task. I load my sentences from excel and want to cluster them using the Kmeans clustering operator. I am encountering a weird situation. When I choose EuclideanDistance as distance measure the process works and produce the result. However when I choose CorrelationSimilarity as measure, it gives me an error. RM itself says that the current setting doesn't seem to have a problem and when I check the log the error is: SEVERE: java.lang.ArrayIndexOutOfBoundsException.

Does anybody have any idea about the source of error?


Tagged: