🥳 RAPIDMINER 9.9 IS OUT!!! 🥳
The updates in 9.9 power advanced use cases and offer productivity enhancements for users who prefer to code.
Select Attributes operator does not output the selected attributes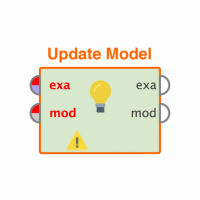 rick_davies
Member
Posts: 11
Contributor II
edited November 2018
in Help
Hi
I have these operators set up: Read Excel>ReplaceMissing Values>Select Attributes
In Select Attributes I can see the menu of attrbutes and I am able to select from these and move these to the right,then click Apply
After clicking Run and switching to the results button a list of examples is shown but with no attributes selected at all
This problem happens regardless of whether I select all, subset or single attribute option
Any ideas why so?