How to write batch process for Visualization using RM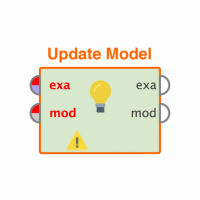 studhadoop
Member
Posts: 15
Contributor II
edited October 2019
in Help
I have a .csv file generated dynamically.
so i need to jst visualize the data within the csv file.

I imported the .csv file.It lead me through some dialogs.and created its data view ,When i clicked plot view....I was able to select x and y axis and plotted graph.


but am i able to do this automatically....scripts or something like that to load the csv file automatically and plot its graph?
Tagged: