RapidMiner 9.7 is Now Available
Lots of amazing new improvements including true version control! Learn more about what's new here.
[SOLVED] Does "Set Data" operator propagate results backward?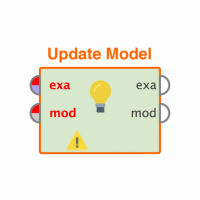 tennenrishin
Member
Posts: 177
&nbsp

Maven
After running the following process, why is the value of x in /dbg2/b equal to 123 and not 0?
<?xml version="1.0" encoding="UTF-8" standalone="no"?>
<process version="5.3.005">
  <context>
    <input/>
    <output/>
    <macros/>
  </context>
  <operator activated="true" class="process" compatibility="5.3.005" expanded="true" name="Process">
    <process expanded="true">
      <operator activated="true" class="generate_data_user_specification" compatibility="5.3.005" expanded="true" height="60" name="Generate Data by User Specification" width="90" x="179" y="120">
        <list key="attribute_values">
          <parameter key="a" value="&quot;&quot;"/>
          <parameter key="b" value="&quot;&quot;"/>
          <parameter key="x" value="0"/>
        </list>
        <list key="set_additional_roles"/>
      </operator>
      <operator activated="true" class="loop_attributes" compatibility="5.3.005" expanded="true" height="76" name="bubble plots" width="90" x="313" y="120">
        <parameter key="attribute_filter_type" value="regular_expression"/>
        <parameter key="regular_expression" value="[ab]"/>
        <process expanded="true">
          <operator activated="true" class="filter_examples" compatibility="5.3.005" expanded="true" height="76" name="not missing" width="90" x="45" y="30">
            <parameter key="condition_class" value="attribute_value_filter"/>
            <parameter key="parameter_string" value="%{loop_attribute}!=\?"/>
          </operator>
          <operator activated="true" class="store" compatibility="5.3.005" expanded="true" height="60" name="Store (4)" width="90" x="179" y="120">
            <parameter key="repository_entry" value="/dbg2/%{loop_attribute}"/>
          </operator>
          <operator activated="true" class="set_data" compatibility="5.3.005" expanded="true" height="76" name="set x 123" width="90" x="313" y="120">
            <parameter key="example_index" value="1"/>
            <parameter key="attribute_name" value="x"/>
            <parameter key="value" value="123"/>
            <list key="additional_values"/>
          </operator>
          <connect from_port="example set" to_op="not missing" to_port="example set input"/>
          <connect from_op="not missing" from_port="example set output" to_op="Store (4)" to_port="input"/>
          <connect from_op="not missing" from_port="original" to_port="example set"/>
          <connect from_op="Store (4)" from_port="through" to_op="set x 123" to_port="example set input"/>
          <portSpacing port="source_example set" spacing="0"/>
          <portSpacing port="sink_example set" spacing="0"/>
          <portSpacing port="sink_result 1" spacing="0"/>
        </process>
      </operator>
      <connect from_op="Generate Data by User Specification" from_port="output" to_op="bubble plots" to_port="example set"/>
      <portSpacing port="source_input 1" spacing="0"/>
      <portSpacing port="sink_result 1" spacing="0"/>
    </process>
  </operator>
</process>

Regards,
Isak