RapidMiner 9.7 is Now Available
Lots of amazing new improvements including true version control! Learn more about what's new here.
[SOLVED] Custom performance vector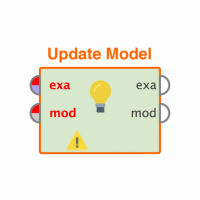 cliftonarms
Member
Posts: 32
Contributor II
edited October 2019
in Help
I need : a way to create a custom performance figure that can be passed to the (per) output of an "Optimise Parameter ( Evolutionary )" block.

My problem is : after applying my model I have to create a complex custom performance figure  e.g. a simple float value of 14.6

How can I convert this performance number into a performance vector that will then allow me to encase the entire process within a parameter optimization block.

Thank you in advance for your help.


Tagged: