X-Validation (parallel) gets stuck in validation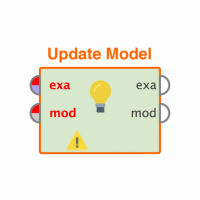 cliftonarms
Member
Posts: 32
Contributor II
edited November 2018
in Help
I have an 8 core 32Gb machine and am currently trying to implement X-Validation  (parallel) within my design to make use of the PCs computational power.

The Rapidminer status bar shows multiple threads running but very quickly things stall in a validation task, and the process just gets stuck there showing just one validation task counting the seconds.

There is still 50% ram left so no issue with running out of memory.

Also, the normal X-Validation process runs in the same design perfectly for many hundreds and thousands of iterations.

Any ideas anyone, or is there a history of this ?.