🎉 🎉 RAPIDMINER 9.10 IS OUT!!! 🎉🎉
Download the latest version helping analytics teams accelerate time-to-value for streaming and IIOT use cases.
Getting the type of Attribute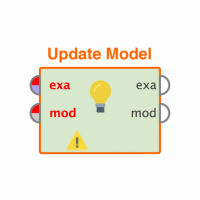 seshadotcom
Member
Posts: 33
Contributor II
edited November 2018
in Help
Hi Guys,

I want to write a generic workflow which can discover the type of attributes and change them accordingly on a case by case basis so that I deliver one big chunk of dataset of binomial values to my FP Growth. I did see an operator called GuessTypes but how do I get the related type of an attribute? It seems not to be delivering this in the output port.

Any Idea?