Filter examples by comparing to another Database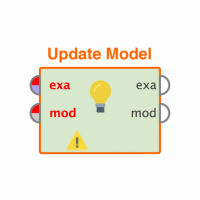 gael_buvat
Member
Posts: 2
Contributor I
edited August 2019
in Help
Hi everybody,

I am currently trying to learn how to use RapidMiner in order to predict the success or the failure of my database made of machines with various caracteristics.

What I am trying to do is :
- Importing one set of examples that represents the list of my machines (Name, Type, size, hardness, etc)
- Importing the choices that my user made (Size, hardness, etc)
- Filter the examples from the first database of machines thanks to the second one.

For now I tried with Filter Example but it works only with one set  of example input so I woud like to know if you have some advises to do that.

Thank you very much,

Gaël.