RapidMiner Memory Issues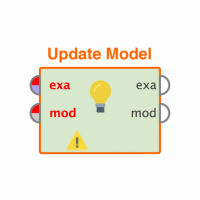 pjdoubleyou
Member
Posts: 6
Contributor II
edited November 2018
in Help
Hi everyone,
I'm in the midst of working through the Vancouver Data text analytics tutorial (
http://vancouverdata.blogspot.ca/2010/11/text-analytics-with-rapidminer-loading.html)
and I'm running into memory errors (on a MacBook 1.4ghz w/ 2gb memory, a little old I know). I've got 200 HTML files and I'm trying to apply FP-Growth and Create Association operators and after about 10 minutes, the error pops up and RapidMiner becomes unresponsive. Is it possible to break the process out into batches and save the results along the way? Or is there some other way to get around these memory issues? Would an extra 2gb of memory make a noticeable improvement?
Thanks for the advice...