🎉 🎉 RAPIDMINER 9.10 IS OUT!!! 🎉🎉
Download the latest version helping analytics teams accelerate time-to-value for streaming and IIOT use cases.
Installing RapidMiner Clustering Performance Plugin [SOLVED]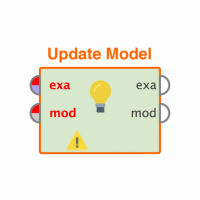 jamaludin1935
Member
Posts: 8
Contributor I
edited November 2018
in Help
I've found plug in for calculating clustering performance call Cophenetic Correlation Coefficient (CPCC) operator on this site :
http://korek.name/web/moje-tvorba/rapidminer-clustering_performance_plugin-average_silhouette-cophenetic_coefficient
there's 2 files to download
1. RapidMiner CP plugin 0.3 – binary (JAR archive)
2. RapidMiner CP plugin 0.3 – source code
i was place first file to lib/plugins/ directory in rapidminer, but when i try using k-means clustering it's show message error :
"process failed, java.lang.String cannot be cast to java.lang.Double"
and i'm confused to place RapidMiner CP plugin 0.3 – source code, there's anybody knows where i should place the files??
thanks,