results window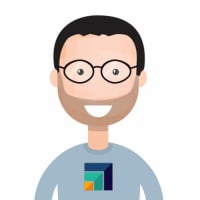 sgenzer
Administrator, Moderator, Employee, RapidMiner Certified Analyst, Community Manager, Member, University Professor, PM Moderator
Posts: 2,959
Community Manager
Hi again...a few more simple (?) feature requests for the results window (besides fixing the detach bug so that it works on two mac monitors...)

- when you detach a results tab, you should be able to keep it open when you go back to the design mode.  I need this all the time when I wish to see the list of attributes at the result in order to fix things in my process
- I love the right-click "store to repository" feature...it would be lovely to also have the option to "save to CSV" and "save to Excel" from there as well
- it would be very nice to reorder the attributes in the result window "on the fly" rather than put the operator in the process.  I end up dragging a column to the left a LONG way in order to see it where I want it (sometimes I have over 100 attributes)
- when viewing the results in "Data" mode, it would be nice to click a button to expand the visible width of the columns to fit the length of the attribute names (similar to the Format -> Column -> AutoFit to Contents in Excel) and/or just allow text-wrapping of attribute names

and again if you have two monitors...

- have the option to have the design on one monitor and the results in the other!