HOW to filter data with two models applied in squence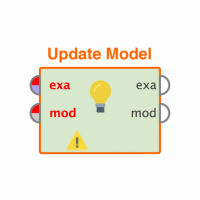 inceptorfull
Member
Posts: 44
Contributor I
edited November 2018
in Help
hi all, I am trying to apply NEural network for Credit default problem, so I applied NN and got me 85% accuracy,

now I want to use such results to be more filtered using KNN to get higher accuracy or closer case to the predicated case for more confirmation of the predication
so how to do that in rapid miner?

NN--- KNN? and

what if want to do in reverse order so let KNN assign nearest neighbour then let NN predicat from such neighours? is that possible?
Tagged: