RAPIDMINER 9.7 BETA ANNOUNCEMENT
The beta program for the RapidMiner 9.7 release is now available. Lots of amazing new improvements including true version control!
Weighted Voting Ensemble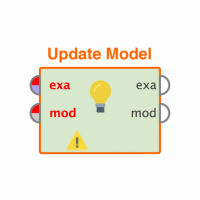 mrfarhankhan
Member
Posts: 14
Contributor II
edited November 2018
in Help
Hello All,

I am doing a research on heterogeneous classifier ensembles to improve prediction accuracy. I have been searching to find weighted voting in rapid miner but unsuccessful. I have implemented simple majority voting using the Vote operator, but now I want to implement Weighted Voting. How can I do that ? If it's not built-in, then please let me know if any third party tool is available ?

Grateful
Farhan !