🎉 🎉 RAPIDMINER 9.10 IS OUT!!! 🎉🎉
Download the latest version helping analytics teams accelerate time-to-value for streaming and IIOT use cases.
[SOLVED] Regular expression \d does not work at function find(a,b)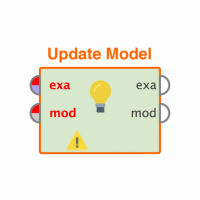 CharlieFirpo
Member
Posts: 48
Contributor II
Dear All!

I found that using the 'find()' function eg. at Generate Attributes operator, '\d' regular expression does not work, it throws a Syntax Error.
Eg. finds("10","\d+") throws Error: 'Syntax error'
If I use '[0-9]' the above example works well: finds("10","[0-9]+") will give 'true' value.

Is it a bug?

Thank you!
Tagged: