"[SOLVED]questions of reading csv files"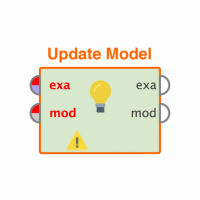 huaiyanggongzi
Member
Posts: 39
Contributor II
When using "read csv" operator to import csv file, I have the following problem.
If a given cell has a "
,
", the word following it will not be read.  I think this is because the "," is used as the column operator. But for this case, "," is just an character appeared in a string . How can I let rapidminer skip this "," in the string.
The following is the test csv file, which just include one row with two columns. The main content is just a text string. in the gnerated wordlist, we can find that the word "
what
" was not read due to the "
,
" appearing before it.
ID Text Field
1 wow <Content>, what charm!

The following is the process
<?xml version="1.0" encoding="UTF-8" standalone="no"?>
<process version="5.3.008">
  <context>
    <input/>
    <output/>
    <macros/>
  </context>
  <operator activated="true" class="process" compatibility="5.3.008" expanded="true" name="Process">
        <process expanded="true">
      <operator activated="true" class="read_csv" compatibility="5.3.008" expanded="true" height="60" name="Read CSV" width="90" x="45" y="165">
        <parameter key="csv_file" value="C:\Users\LocalRepository\Source_Data\test3.csv"/>
        <parameter key="column_separators" value=","/>
        <parameter key="first_row_as_names" value="false"/>
        <list key="annotations">
          <parameter key="0" value="Name"/>
        </list>
        <parameter key="encoding" value="GBK"/>
        <list key="data_set_meta_data_information">
          <parameter key="0" value="ID.true.integer.id"/>
          <parameter key="1" value="Text Field.true.text.attribute"/>
        </list>
      </operator>
      <operator activated="true" class="text:process_document_from_data" compatibility="5.3.002" expanded="true" height="76" name="Process Documents from Data" width="90" x="246" y="120">
        <parameter key="vector_creation" value="Binary Term Occurrences"/>
        <list key="specify_weights"/>
        <process expanded="true">
          <operator activated="true" class="text:tokenize" compatibility="5.3.002" expanded="true" height="60" name="Tokenize (3)" width="90" x="179" y="120"/>
          <operator activated="true" class="text:transform_cases" compatibility="5.3.002" expanded="true" height="60" name="Transform Cases (3)" width="90" x="313" y="120"/>
          <operator activated="true" class="text:filter_by_length" compatibility="5.3.002" expanded="true" height="60" name="Filter Tokens (3)" width="90" x="447" y="120">
            <parameter key="min_chars" value="1"/>
            <parameter key="max_chars" value="200"/>
          </operator>
          <operator activated="true" class="text:filter_stopwords_english" compatibility="5.3.002" expanded="true" height="60" name="Filter Stopwords (English)" width="90" x="447" y="255"/>
          <connect from_port="document" to_op="Tokenize (3)" to_port="document"/>
          <connect from_op="Tokenize (3)" from_port="document" to_op="Transform Cases (3)" to_port="document"/>
          <connect from_op="Transform Cases (3)" from_port="document" to_op="Filter Tokens (3)" to_port="document"/>
          <connect from_op="Filter Tokens (3)" from_port="document" to_op="Filter Stopwords (English)" to_port="document"/>
          <connect from_op="Filter Stopwords (English)" from_port="document" to_port="document 1"/>
          <portSpacing port="source_document" spacing="0"/>
          <portSpacing port="sink_document 1" spacing="0"/>
          <portSpacing port="sink_document 2" spacing="0"/>
        </process>
      </operator>
      <connect from_op="Read CSV" from_port="output" to_op="Process Documents from Data" to_port="example set"/>
      <connect from_op="Process Documents from Data" from_port="word list" to_port="result 1"/>
      <portSpacing port="source_input 1" spacing="0"/>
      <portSpacing port="sink_result 1" spacing="0"/>
      <portSpacing port="sink_result 2" spacing="0"/>
    </process>
  </operator>
</process>

Tagged: