RapidMiner 9.7 is Now Available
Lots of amazing new improvements including true version control! Learn more about what's new here.
"Error contacting RapidMiner Server from RapidMiner Studio"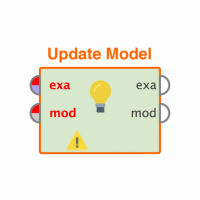 albagarcia
Member
Posts: 2
Contributor I
Hi,
I'm trying to follow this video tutorial which explain how to create a remote repository from RapidMiner analytics.
I have installed both (Analytics and Server) in my local machine but when I try to connect to  RapidMiner Server I get this error:
"Error contacting RapidMiner Server repository: Cannot connect to RapidMiner Server respository 'RapidMiner Server'
"Reason: Server returned HTTP response code: 400 for URL: http://localhost:8080/RAWS/rapidminer-server/instance';
Have any body faced this issue?
Thanks!